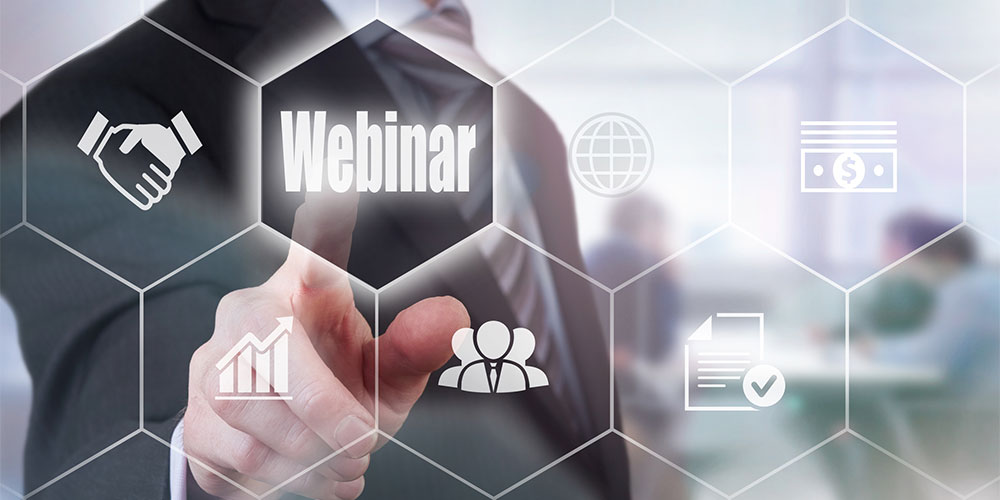 PrinterPresence Training
To make sure your website is a driving force behind the success of your business, PrinterPresence offers frequent webinars on a variety of topics. From the basics of using your Springboard to email marketing best practices, we've got you covered. What's more, these classes are offered as a part of your monthly subscription fee at no additional cost.
---
Special Feature
2019 flew by and 2020 is ready for take off. Before winter turns into summer, join us for a review of all the new innovative features and functionality available to help you acquire new customers, secure repeat buyers and grow your business with your website. Plus get the inside scoop of what's to come. 
---
Springboard 101: Customize and Manage Your Website
You have the ability to update your website 24/7, but do you know how to do this effectively? Quickly learn how to customize and manage your website using the Springboard. From updating content, images, forms and collections to changing page and section names or news articles, this session will teach you how to operate your site.
---
Springboard 102: Make the Most of Your Online Tools
Get a detailed overview of the Springboard's Message Center where you can view, search and sort all communication that comes through your website. Also learn how online proofing and file transfer tools could save you hundreds of dollars per week. 
---
Springboard 103: Create Portals & Catalogs
Did you know online ordering can increase your revenue by up to 40%? This session provides an overview of what customers experience in your website's customer portals. You'll learn how to build a user-friendly portal, customize it to each customer's needs then build a catalog of items that can be ordered through the portal. You'll also learn how to manage users and permissions.
---
Best Practices: Grow Revenue with Catalogs
Learn from others who have taken online ordering to the next level! You'll get a peek at some top performers' customer storefronts, then learn how to create your own catalog items that will get results. Plus, get tips on how to grow revenue by using vertical markets to gain new customers.
---
Nuts & Bolts: Intro to Email Marketing
Learn the basics about Firespring's email marketing system. This session will cover how to build and manage audience lists, create eye-catching HTML email campaigns and measure response.
---
Best Practices: Advanced Email Marketing
This is your next step toward email marketing success. Now that you've learned the basics about Firespring Email Marketing, discover advanced best practices in targeting email groups, creating campaigns that get read and making the best use of response reporting.
---
Marketing Your Website
Learn how to interpret your website analytics to support your marketing goals. You'll also learn how to introduce marketing campaigns using your existing form pages, optimize your website pages to boost organic search engine results, and use spotlights to market your website. After this session, you'll be able to create a monthly website strategy that you can tackle in just five minutes.
---
Intro to Versadoc
Discover the power of variable documents by learning how to download the print-ready files from your website, prepare and submit art files for setup and a quick overview of the entire process.
---
How to Sell VersaDoc
Take a deeper dive into how VersaDoc can help save your company time and money. During this session, you'll see examples of how you can harness VersaDoc capabilities and empower your clients to be in control of their own orders.