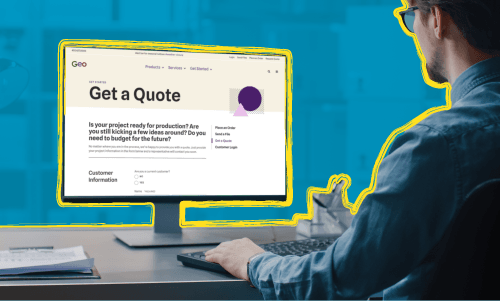 Imagine accepting print orders online 24/7, even when you're catching up on some Zzzs or on vacation with your family. With the power of a great portal, you can make these sales a reality. In order to create a dramatic uptick in your orders, give your customers the power to easily order on their time, when they're ready.
The numbers are promising for an easy-to-use print portal. For example, efficient web-to-print solutions through your portal can help increase your per-order revenue by up to 20%.
So, what exactly does this "portal" consist of? Also known as a storefront, a portal is a password-protected area of your site dedicated to a specific customer. Your customers can use their portals to:
Place orders for branded collateral from their own personalized catalog.
Approve order(s) and view order history.
Make payments.
Request estimates.
Send files.
View proofs.
Track inventory.
Learn More About Leveraging the Power of Portals
Webinar: Springboard 103: Create Portals & Catalogs
Watch this session for an overview of what customers experience in your website's customer portals. You'll learn how to build a user-friendly portal, customize it to each customer's needs then build a catalog of items that can be ordered through the portal.
Don't have access to portals? We've got you covered! Give our client success team a call at 877.447.8936 to get started.