Don't take our word for it. Hear what our clients are saying.

"The product fits our needs perfectly. Quick support when issues arise. Exceptional follow up post resolution to an issue."

"We promote our site as an easy way for our customers to transfer files, place orders, request quotes. Our ability to handle large files is a huge selling point. It really gives us a high-tech advantage over the competition"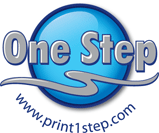 "VersaDoc has automated our ordering process so we don't always have to do proof internally. Our clients can just proof and order a business card without having to call or email us directly. PrinterPresence has come a long way in web-based e-commerce products for printers. There are other providers, but they have the best interface for the price. The ability for our customers to pay us right away online is really helpful. This makes the process a lot smoother and easier because they have prepaid before we even receive the order."

"It takes forever to write and develop ads, so the time I save using MarketPresence alone is a significant value. I spend roughly a fourth of
the time I used to devote to marketing."

"After all these years working with this software, Gary, from Support, opened my eyes to a different section that I wasn't familiar with. As always, Gary is most helpful and knowledgeable."

Joleen Moyer, Honsa Binder
"VersaDoc has been so wonderful for my customers who use the website. They get to see exactly what they are going to get—no surprises. It is in their hands, and they can double-check numbers and spelling, which makes life a lot easier than back-and-forth emails. The questions have been reduced too, which makes life happier on all sides."

"Most of the new accounts we have established within the past year have been influenced by our ability to offer interactive online ordering of products – business cards, postcards, posters and letterhead. The staff at PrinterPresence has been friendly to work with and accommodating in their flexibility to come through for us when the pressure is on."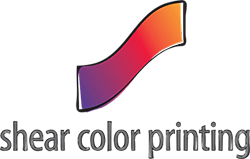 "Our website is our introduction into the broader business community. For us to have this great site that gives us a 24-hour presence for our customers and potential customers is amazing. It keeps us at the forefront of peoples' minds. PrinterPresence gave me an education. Not only did they show me how to use their amazing content management tool, they made me an expert."