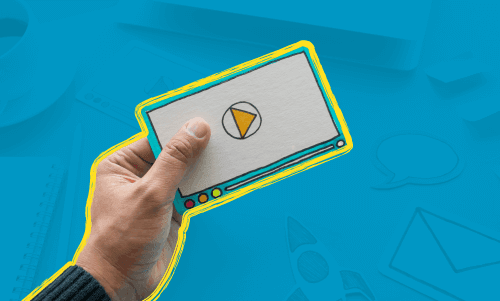 You know that in the world of print, content matters. Without killer content, your printed pieces would simply be words on paper (and other materials, you get the idea). However, content has a different importance for marketing your business that you may not be exploring. We're talking about content marketing. 
Content marketing efforts help establish your business as a thought leader in your industry. It also allows your business to demonstrate your expertise on a regular basis. Each piece of relevant and helpful content you create and share with your audience solidifies you as a top-of-mind resource.
Content marketing consists of a variety of helpful resources in addition to articles, including: 
Blog posts
Case studies
Cheatsheets
Demos
ebooks
Infographics
Reports
Slide decks
Social media
Video
Webinars
Worksheets
The proof is also in the numbers. Studies show that 82 percent of Americans still seek recommendations from friends and family before making a purchase. If done correctly, content marketing can help your audience be inspired to share helpful information that you give them.
If you've never done content marketing before, it can seem scary. However, there are a few tried-and-true tips that can help your business succeed as you get started. Check out these six tips below!
1. Develop your strategy. Many marketers fall into the trap of putting out content without having a plan. If there's no plan behind the content, it's simply a shot in the dark. Instead, consider what type of information you hope to provide for your customers and what you hope to get out of that content.
2. Develop a content calendar. Much like planning your strategy, it's also important to plan what content you'll be putting out and when. This helps hold your team accountable and takes the stress out of last-minute planning. A content calendar can be housed on something as simple as a spreadsheet or online calendar. Plan out what compelling content you'd like to put out into the world and then stick to it! 
3. Define your goals. Like other marketing efforts, it's important to set goals with your content marketing. Starting out, your goal may be to simply stick with it. As you progress, your goals could change to include higher readership, more business from your blogs or any other goals you're hoping to achieve. Don't be afraid to aim big!
4. Get to know competitors. Familiarize yourself with the content that's out there from others in your industry. What are they doing well? What do you think is missing from the conversation? Use this as fuel to get your content marketing efforts up and running. Weigh in on the conversation that's already out there if you have an important perspective to give! 
5. Promote and repurpose content. It's easy to type out your content, post it online and walk away ready to see what happens. However, your work is not yet done! It's important to start the conversation by promoting the content on your social channels or with other marketing channels to drum up some buzz. Plus, the content will hopefully be what we call "evergreen," meaning you can repurpose it and link to it for a long time into the future.
6. Continue to grow. Remember that like anything in life, good things take time. It's important to continue to grow with your content and your content marketing strategy. Ask for feedback from your peers and take into account the interactions you receive. 
Do you want to acquire new customers? Elevate your brand and increase awareness? Who wouldn't?! Together, we can make a winning team. Let's talk about delivering a winning content strategy that achieves your goals. Learn more about how we can help you with your content marketing today.