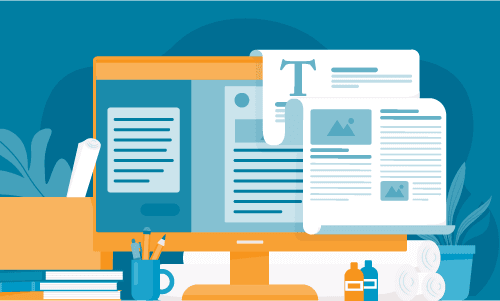 Let's play a trivia game to determine if you could improve your print shop with VersaDoc™. Don't worry, it's multiple choice, and there are no wrong answers!
Do you have customers with:
      A. Multiple locations?
      B. Several employees?
      C. Lots of reorders?
      D. Printed items with a logo and/or variable information? 
      E. All of the above?
If you answered "yes" to any or all of the above, it's time to push the start button on VersaDoc™—the best way to help you save time and money on all of your print projects—hassle-free.
VersaDoc™ allows users to type variable information into frequently purchased items and instantly view their proof. When it's all set, it delivers a print-ready file right to your Springboard. 
Wondering if your customers will really love it? These four benefits say they definitely will. 
1. It's easy to use!
Who wouldn't love a tool that is easy to use?! User-friendly is the name of the game. It's so easy that both you and your customers will love it. Anybody can use it—seriously.
2. They'll get access to a 24-hour online portal.
We know that sometimes business doesn't operate during "business hours." Your customers will be able to access the portal 24/7, 365 days a year. Even if you're fast asleep, they'll be able to use the portal on their time. 
3. They'll receive an immediate proof. 
The proof will come immediately with the option to modify. Plus, with a same-screen preview, your customers can see both the proof and the editing form at the same time. 
4. They'll get immediate approval options.
They can approve their own order right away, which means printed items are in their hands more quickly. 
So, your customers will love it, but what's in it for you?
1. Decrease your costs by 20%.
Our current customers using VersaDoc™ have seen a decrease in costs as much as 20%. Time saved + streamlined process = less cost for you!
2. Save 10-20 hours per week.
When your clients are able to easily order and personalize online, that means less work for you! Can you imagine having 10-20 extra hours per week? Talk about bliss.
3. Streamline your proofing process and take out the hassle.
No more time wasted on back and forth, back and forth reviews. Put the power in your customers' hands!
4. Reduce prepress time to less than 10 minutes.
You read that right. Less. Than. 10. Minutes. Have we mentioned VersaDoc™ will save you time? 
5. Put your customers in charge of their online ordering.
Your customers will feel empowered to take control of their projects, making the entire process streamlined. 
If these benefits sound like something you're interested in, schedule a time to talk with Nina to learn more.
Already have VersaDoc™? Educate your customers about how to use it with their online orders. We have some snazzy sell sheets you'll be proud to show them. Simply log in to your Springboard to retrieve the native files and personalize them with your logo and contact information.