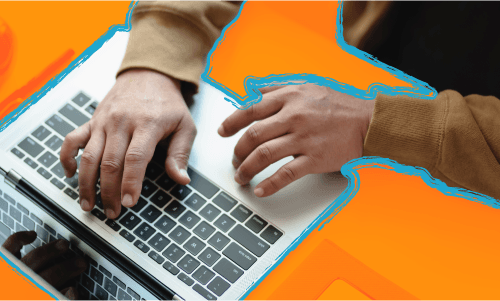 Customer portals are essential to providing your customers with a seamless experience for ordering, managing orders, tracking shipments and more. Not only does a customer portal help guide your customers through the ordering process, but if done correctly, your portal encourages repeat business and becomes a selling point for potential customers. 
The What: 
Customer portals are efficient web-to-print solutions that can serve as a sales tool, encourage repeat business and help increase your per-order revenue by up to 20%.
Also known as a storefront, a portal is a password-protected area of your site dedicated to a specific customer. Your customers can use their portals to place orders for branded collateral from their own personalized catalog, approve order(s) and view order history, make payments, request estimates, send files, view proofs and track inventory.
The dedicated page your existing and potential customers use to log in to their customer portal could be classified as "prime real estate" for promoting the ease, convenience and efficiency for your website user to do business with you. 
The Why:
Let's talk about a few ideas for marketing customer portals that will help you better engage your customers.
1. Add a brief video walking the visitor through how they would use the portal. Keep the video short and sweet! Focus on ease, convenience and providing a personalized service for each customer!
Tip: You can use the portal sell sheet provided in your Springboard under Marketing Materials as a script, written with benefit statements describing each feature. 
2. Promote your portal with a brief testimonial from existing portal users. Have them outline what features they love using and how they make the most of their portal. Remember to always ask for their permission and offer to place their website URL as an active link as a courtesy, which will also create additional SEO exposure for your business.
3. Advertise your portal feature on your most highly visited pages. For example, this might be your products and services, send a file and/or place an order pages. That way, it's easy for your customers to find, and it's always top of mind.
Use your analytics report found in your Springboard to determine your most highly visited pages and target those pages for your campaign.
The How:
Luckily, we're in this together. Let's get started! Check out these FAQs for information on how to set up customer portals, complete with a portal planning checklist! You'll be on your way to providing customers with a seamless experience, sending them back to your portal time and time again. Have more questions? Contact Nina to learn more.