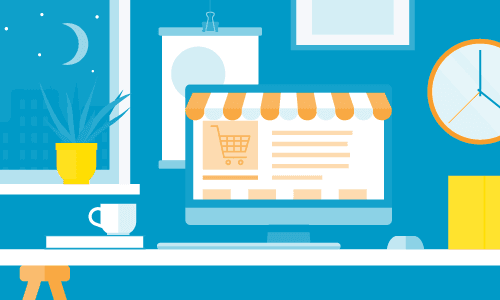 Easy online ordering will keep your print shop open 24/7, so you can make sales while you make dinner or catch some Zzzs.
These two key website tools can create a dramatic uptick in orders:
Online catalogs. Promote your products and differentiate yourself with virtual catalogs to increase your revenue by up to 30%!
Customer portals. These efficient web-to-print solutions can serve as a sales tool, encourage repeat business and help increase your per-order revenue by up to 20%. 
Here's a tip for your next sales pitch: Impress your prospect in two easy steps:
Create a customized portal branded for their organization with a few samples of what you could do. 
Download the portal sell sheet and personalize it with your logo and URL to beautifully tout the benefits of portals.
More about print portals: Password-protected storefronts (think "private websites within your website") make it easy for your customers to make a purchase. Plus, you can help them save time by auto-filling their data into contact forms when they log in to their portal. 
They can use portals to:
Place orders for branded collateral from their own personalized catalog.
Approve order(s) and view order history.
Make payments.
Request estimates.
Send files and view proofs.
Track inventory.
BONUS TIP: When an existing customer places an order, update the automated email to cross-promote other products they may be interested in—another great way to lock in a sale.