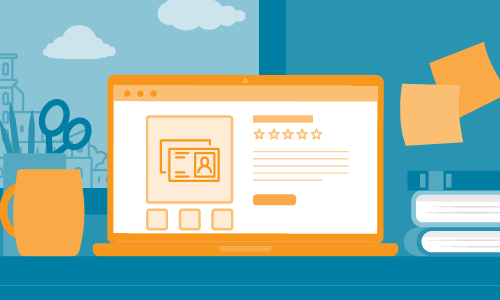 Don't be shy: Showcase your areas of expertise and highlight what makes you special on your website's product pages—an especially important move now and for 2021. 
With the rise in e-commerce and the shift to online shopping, make your product pages reflect everything you offer and what you're good at, complete with a clear and compelling call to action: Get a Quote, Place a New Order or Request an Estimate, to name a few.
Also important: Add your specific location information and the details that make your print shop uniquely yours. The default product pages that come with your website are built for SEO optimization, but they need your customization for the most optimal boost.
 
If this sounds overwhelming, try this: Do one thing each day for the next five business days to get your product pages up to snuff:
Add a testimonial: 88% of consumers trust online testimonials and reviews as much as recommendations from friends or family. (Big Commerce)
Add a "Get a Quote" button (not just a form) for customers who are still shopping around.
Add your location and other specific details to set yourself apart and get in good with Google.
Add photos and examples of your actual work to replace any stock photos. Now it's even easier.
Update your pricing: Is it reflective of your current prices or still "so five years ago?"
These will give you a great start—and when you can check these off your list, we have more where they came from.