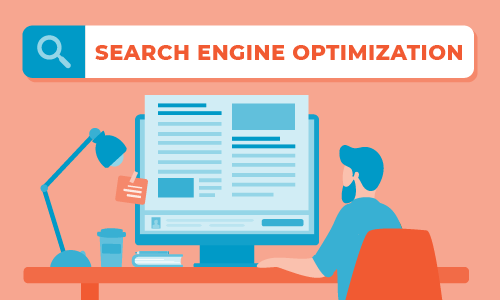 Disclaimer: October may be the spookiest month, but we are not trying to scare you—just make you aware:
Studies indicate that 71.33% of the time, searchers will click on one of the first 10 organic links on the first SERP. Page two and three only get 5.59% of all clicks.
Ready for the zinger?
On the first page alone, the first five results account for 67.60% of all the clicks and the results from 6 to 10 account for only 3.73%. (Zero Limit Web)
Clearly, rising to the top of that search results page is going to get you more attention, more clicks and potential big wins. Get yourself there with our free new ebook, "Writing for SEO: How to Create Content to Engage Your Audience and Rank on Google." No tricks; our treat.
To give you a small taste of what you'll find in the ebook, here are three tips to help improve your SEO writing and get you where you want to go:
Do keyword research. You need to know what people are searching for in order to make yourself more findable. Several online tools can help you know the best keywords and keyword phrases to include in your web content.
Understand the searcher's intent. When a person types a word or phrase into a search engine, they have a particular goal they want to achieve, or a search intent. Think about their motivation—not only what they're searching for, but why.
Optimize your title tags and meta descriptions. These help tell both people and search engines what a specific webpage is all about. So, when you write them, put on your searcher's hat: What will entice searchers to click and visit your webpage? Learn more about this.
If SEO trips you out and you'd like a little expert help, we got you—give us a holler.