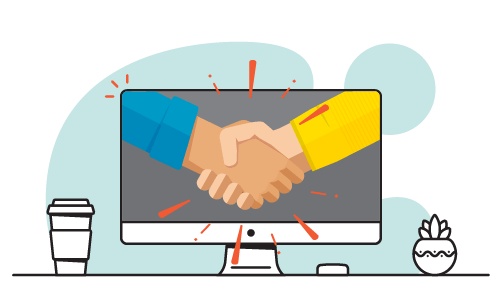 What's that thing people say? "You have one chance to make a first impression." 
As we all figure out how to turn 2020 around and make the second half a better half, your website can play a key role. Over the next month, do an audit to see which of your webpages or sections need a little love, and breathe some new life into them. Start with these 8: 
About Us. Share a bit of company history, introduce team members with a quick bio and photo, talk about your values and mission. Make it uniquely you.
Product Gallery. Create product category pages, like Marketing Materials, Signs & Banners, Invitations & Stationery, etc. so it's easy for customers to find what they're looking for, but also look for opportunities to introduce them to something new.
Services. Tip: Instead of, "We have professional designers," you might try, "Need a new logo? A new brochure design? Work with our professional designers to make your ideas a reality." 
Online Ordering. Be sure your CTAs are prominent and clear and your ordering process smooth and seamless. Also, set up a Document Library where customers can easily reorder from a list of products they routinely get. 
Request an Estimate page. Review your page and make sure you're only asking for the necessary information; too many form fields lowers your conversion. Make it easy for customers to get a quote so they don't shop around and go with a competitor. 
Contact Us. Embed Google Maps into this page so your first-time customers can easily see where you're located, and add a form for easy communication on any device.
Our Work/Results. Show off some of your finest projects and include customer testimonials with satisfied customers explaining how their printed materials helped them achieve their business goals. 
Why Us. You could make this a separate page or include this information on your About Us, homepage or another page on your site, but somewhere be sure to spell out what sets you apart from your competitors. 
Mind if we help? Let's make your first impression the best impression. Join our free webinar, "Springboard 101: Customize and Manage Your Website," for tips, shortcuts, ideas and advice from our experts on how to get your site up to snuff and implement all your great ideas.