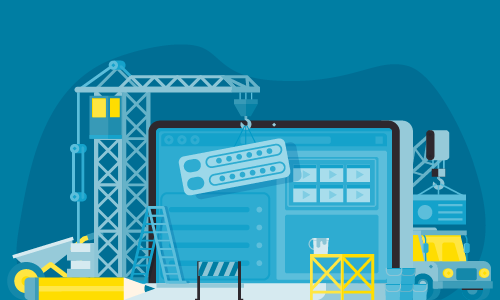 Maybe it's time to show it some love. Websites are never a one-and-done deal—the best ones take ongoing attention in order to stay fresh, engaging and bringing in those dolla, dolla bills.
We also know this can be a hassle, and you have a million things to do. To help, we've segmented out some to-dos that'll help keep your website on your mind and your mind on your website . . . on a regular basis. 
For best results, follow this schedule:
Update events, news articles and blogs on your site.
Post relevant or timely announcements and info on social media.
Use the analytics in your Springboard to spot trends within your website or portals.
Check and update your online form notification messages.
Read this informative Snapshot email.
Customize your product pages with images of your work.
Work on SEO. Monitor website performance, fix broken links, maintain local listings and re-optimize existing content.
Develop an email marketing campaign and tie them to landing pages.
Learn best practices for your website and get tips and tricks for optimizing it for the highest ROI.
Click through your website to fix broken links, add current information (staff, news, products, services, etc.) and hide outdated content.
Evaluate: Are all your marketing efforts consistent across all channels?
Above all, you want to give online visitors a signal that the lights are on and things are poppin' at your business—an evolving, updated website is the perfect way to show them. It's also the best hub for your entire marketing universe.
Speaking of which: Take a quick refresher course (and get some brand spankin' new ideas) when you sign up for our free "Best Practices: Marketing your Website" webinar. Learn how to best use your always-engaging website to market your business like a boss.