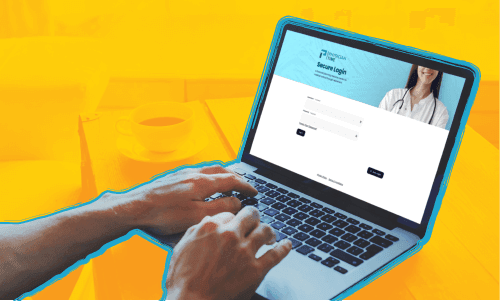 Acquiring new customers will always be more difficult than retaining existing ones. Why? Because existing customers have already expressed interest in your business through past interactions. Instead of convincing somebody who is brand new to the concept of your business, you can work on making the next experience with your business even better and more valuable than the first.
Just because customer retention can be an easier process than finding brand new customers does not mean that retaining customers is an easy feat. There are a few ways to make retention easier and more fruitful for your business. Here are a few customer retention strategies for you to consider.
Create a personalized communication plan that welcomes and regularly updates new customers. This will help them feel like you are invested in their company from day one.

Upsell and cross-sell your existing customers. Not only does this boost your revenue, but it also:

Personalizes the customer experience
Provides unparalleled convenience to your customers
Allows them to leverage a complete solution
Enhances trust and loyalty


Use email automation to send a company newsletter. It's a simple way to remind customers of your business and to share offers with them. Plus, you can set this up to automatically send to new customers a certain amount of time after their first purchase. That means you don't even have to think about sending—just set it and forget it.
Another huge way for printers to retain customers is to utilize a portal where your branding is removed and only your customer's brand elements show. An unbranded portal layout gives you the keys to easily create beautiful custom-branded, password-secured store fronts without any additional cost. You can simply use one of the unbranded layout options and customize it to your needs. Check out the benefits and key features below.
The Benefits of an Unbranded Portal
If you're hoping to have a customer portal for fulfillment and would like to keep your brand behind the scenes, an unbranded custom portal is a great offering for your customers. These are just a few benefits you can utilize:
An unbranded portal allows room for a dedicated login section and design without revealing the client name or displaying parent site navigation/information.

All of your site branding and references would be removed. Even the URL can be rebranded using a vanity URL, which means you can fulfill the orders with your brand as visible (or not!) as you'd like it to be.

Logout function can be configured to return users to the custom login page or the customer's website, which helps provide a seamless user experience.

You can take your unbranded portal a step further by tailoring it even more with Single Sign On for top-level customer accounts.
Key Features and Functionality
Wondering what exactly you'll get with an unbranded portal? Check out some of the key features and functionality of our unbranded portals.
All company site branding (including logos, addresses and content blocks) has been removed. You can work from a clean template to customize the site just the way you like it!

Our unbranded portals feature mobile responsive navigation (depending on the number of pages and screen width). That means your customers can easily navigate your portal regardless of their device.

There is some flexibility with adding logos and background colors. If a portal logo is configured, it appears at the top and bottom of the design.

The masthead content space gives additional design flexibility. The first image in the masthead space becomes a full width background, and headlines in the same space appear over top in white text. If the text, headline color, size or alignment needs to be adjusted, the visual text content type can be used.

The second image in the masthead space overlays on top of the background. If wanted, your logo can be added here instead of in the portal configuration. If there are no images, headlines or text added to the masthead space it collapses vertically.
When you're ready to get started and take on an unbranded portal to help increase your customer retention efforts, reach out to support at 877.447.8936 to get started.
P.S. Watch this video to learn more about the unbranded portal layout.